| | | |
| --- | --- | --- |
| | Bay Area Saab and Volvo Repair | |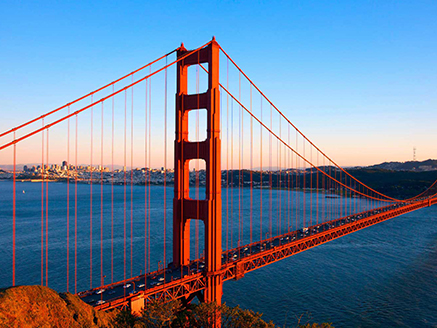 One of the largest metropolitan areas in the U.S., the Bay Area is known for its rich culture, history of innovation, and a reputation for being on the leading edge of technology. At European Auto Factory, we strive to encompass these ideals in all of the work that we do on your Saab, Volvo, or other European vehicle.
In the entire area south of the bay, we know there are many European specialty shops to choose from. This is why the European Auto Factory team is constantly striving to deliver top quality service at competitive prices. While we focus on personalized maintenance schedules to help your Saab or Volvo perform at it's best for miles, our full service repair facility can solve just about any auto issue on most European makes and models.
While the South Bay may not as popular as San Francisco for tourist attractions, the rich culture of neighborhoods such as Mountain View and Cupertino is attractive to many residents. With a more suburban feel, easier to get around, and convenient access to CalTrain, the Silicon Valley is ideal place to venture for your next Volvo or Saab repair.
Learn more about the Volvo and Saab services we offer to residents of Santa Clara and cities across the Bay Area
Volvo and Saab Repair in San Jose
Considered a global city, San Jose is the largest in the Bay Area.The spirit of innovation that initiated the Silicon Valley is reflected in our Saab and Volvo Repair services
Volvo and Saab Repair in Cupertino
Known for it's safety and suburban feel residents enjoy parks, fine dining and nightlife of Cupertino and the surrounding areas.
Volvo and Saab Repair in Mountain View
Home of many prominent tech giants, Mountain View attracts many Bay Area residents who want a little more peace and quiet but enjoy being part of a bigger city.
Volvo and Saab Repair in Milpitas
Located at the southern tip of the San Francisco Bay, the City of Milpitas is a progressive community that is an integral part of the high tech Silicon Valley.
Volvo and Saab Repair in Campbell
A suburban feel in an urban surrounding, Campbell is a delightful community where tradition and progress combine in a successful blend.
Volvo and Saab Repair in Saratoga
Known locally for its suburban small-town feel, wineries, and high-end boutiques, Saratoga is a lovely residential area with a small town feel.